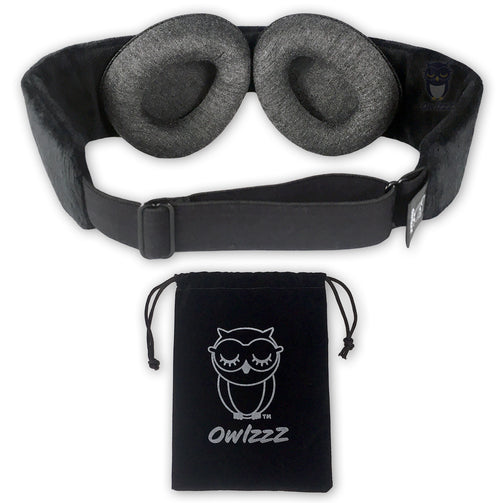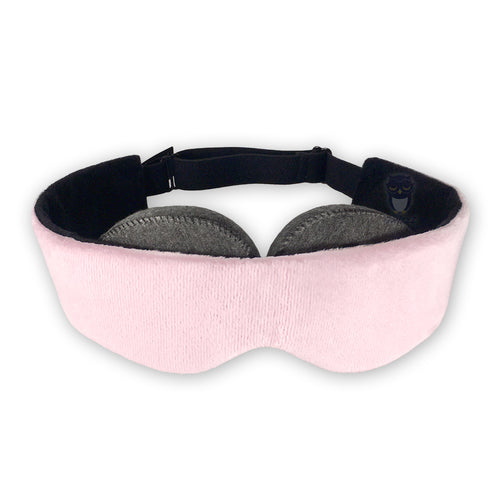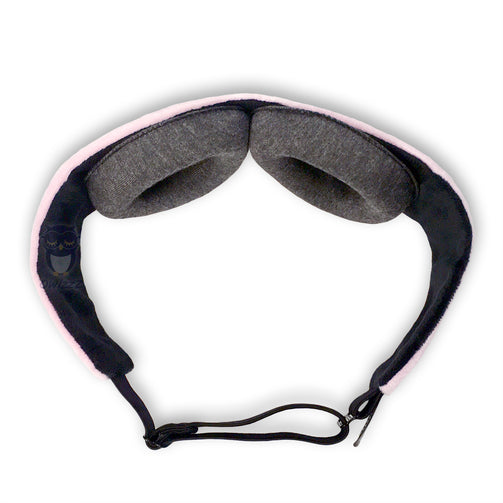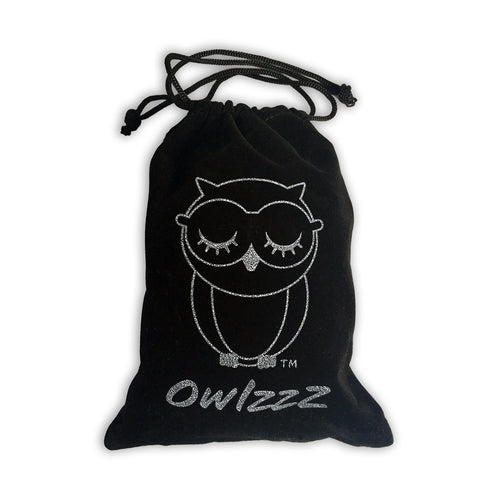 OwlzzZ Sleep Mask
OwlzzZ Sleep Mask
Regular price

$35.00 USD

Sale price

$25.00 USD
OwlzzZ Sleep Mask provides a total blackout and comfortable fit thanks to its fully repositionable eye covers and adjustable elastic strap. This can help you naturally fall asleep faster, stay asleep longer, and reach the kind of deep sleep that leaves you feeling refreshed and energized.
USES: sleeping in bright rooms, night shift workers, travel, airplanes, hotels, camping, campervans, yoga, meditation, daytime naps, and bedroom play. OwlzzZ also works as a blind fold, eye covers, eye shades, sleeping mask, sleep goggles, and night eye mask.
CHOOSE from 2 colors for your mask front:
– "Black Hole", a black furry velvet
– "Sunrise Pink", a cool-toned light pink furry velvet
FITS: most teens and adult men and women with head circumferences of 20.25–26 inches (51.4–66 cm) measured where the blindfold is worn.
INCLUDES: 1 sleep eye mask, 1 travel storage pouch, card with tips for a perfect fit and washing instructions.
HOLIDAY SHIPPING: Please see our Shipping Policy for handling times and other details to help you calculate when your items may be delivered. Note our shipping warehouse is always closed on weekends (December 24 and 25), so they will be taking their Christmas holidays off work on Friday, Dec. 23 and Monday, Dec. 26.
See our FAQ for international shipping, fitting guide, laundry tips, demo videos, and more.
UPC/ GTIN: 195893805341 (Black Hole), 195893886104 (Sunrise Pink).
Couldn't load pickup availability
Thank you, Joao! We worked hard to make the best sleep mask at the best price, so we're thrilled you agree.– Danielle Glick, Founder
Best for eyelashes
I tried several Masks made to gives eyes some space under the mask. This one has the deepest pockets
Bob, thank you very much for sharing your experiences! We're glad you found OwlzzZ sleep mask is best for people with long eyelashes. – Danielle Glick, Founder
Black night
Outstanding blackout capabilitied
Nancy, Glad to hear our blackout capability worked perfectly for you! Thank you for leaving a review. – Danielle Glick, Founder
worked great in Alaska
Nice you can open your eyes with the mask on.
Glad to hear our sleep mask worked well for your Alaska trip! Thanks for sharing your experience in a review. – Danielle Glick, Founder
👍🙂 nice
Works great soft and fluffy
Thanks for leaving a review, Kim. We're glad to hear you like the soft fluffiness of our sleep mask. – Danielle Glick, Founder